Alocs Teapot Aluminum CW-K03 Outdoor Kettle Camping Hiking Kettle
Made of ultralight aluminum, the surface of the kettle has been anodized to give the kettle anti-scratch and corrosion-resistant performance.
The novel design of the pot lid includes a bright colored, anti-scalding, bionic shark fin.
Ribbed design of the kettle bottom provides anti-skid functionality, and ensures even heating.
The kettle adopts the traditional Chinese-style, short spout design, which is super convenient to carry. A nylon carrying bag is also included.
The kettle comes with a stainless steel tea-ball on a chain that is convenient for boiling water at campsites along with a camping stove to make fresh tea or use hot water for other needs. You can also boil water and use with a French press for a great morning cup of joe!
1.4L Kettle
This kettle can be used with an alcohol stove, gas stove, or gas cooker. It is perfect for camping when you need to boil water or make tea.
Specifications
Material: Alluminum oxide
Volume:1.4L
Product Dimensions: 5.9 x 5.9 x 4.3 inches /160x160x120mm
Package Dimensions: 6.3 x 6.3 x 4.3 inches
Net Weight: 7.6 ounces /216g
Package Includes
1 x 47.3 Fluid Ounces(1.4L) Kettle
1 x Tea ball/infuser
1 x Nylon Bag
Alocs Teapot Aluminum CW-K03 Outdoor Kettle Camping Hiking Kettle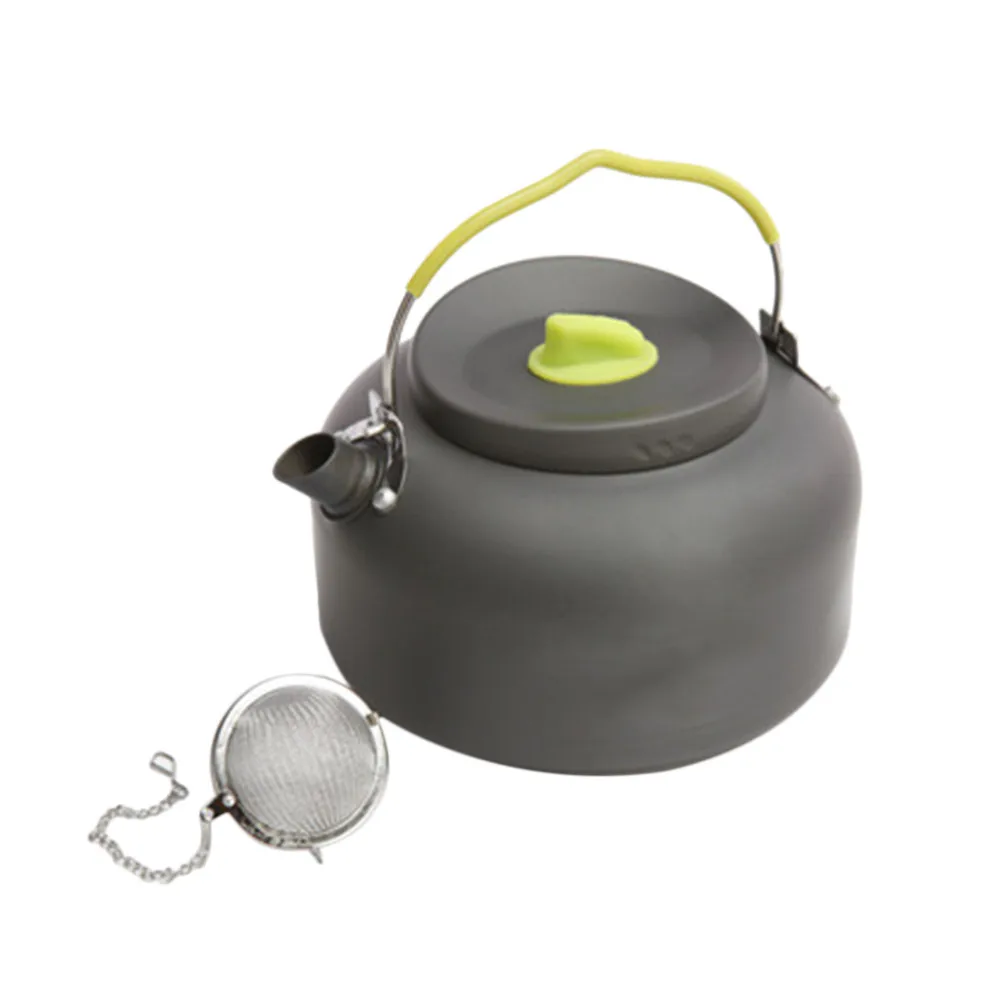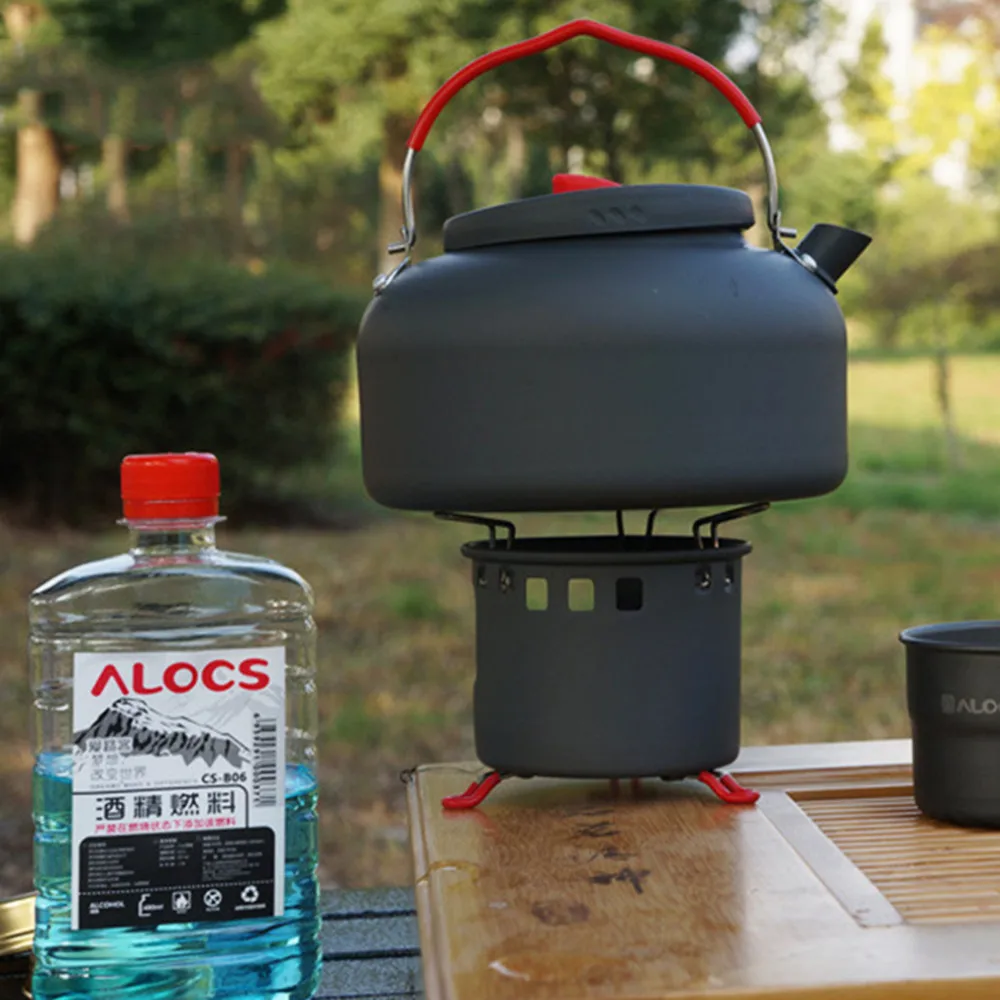 Alocs Teapot Aluminum CW-K03 Outdoor Kettle Camping Hiking Kettle